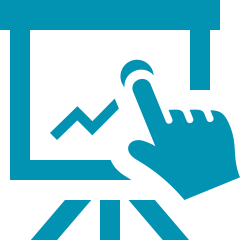 setting up your freelancing
When starting as a freelancer, you should keep some things in mind. Together we make sure that your freelancing strategy is ready to go! We go through the process step by step and develop your strategy. As my client, you benefit from my more than 20 years of business experience, including 13 years as a business consultant. I´m ready to support you in the best way - are you prepared to lift your freelancing to the next level?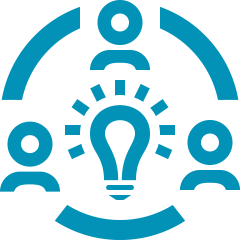 How to Start & grow
Even before starting as a freelancer, you'll need to make some strategic decisions. But also, while running your freelancing business, you'll need to keep your freelancing on track. The market is on the move - so should your freelancing business. To make sure you decide on the right changes, a freelance mentor will give you great support. I'm ready to back you up whenever you want to get long-term business experience-based and objective advice.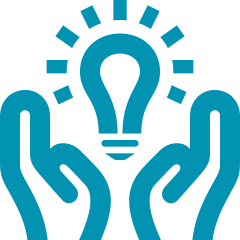 Freelance Mentoring
Did you know that all successful freelancers have a mentor? But why is this so important? Firstly, a mentor has many years of experience, and you benefit from this knowledge. in addition, a mentor is neutral versus family and friends. This fact enables an honest and objective assessment of the situation. As your mentor, I am always at your side and am both your accountability and sparring partner.
Choose the way you wish to work with me on your freelancing career.
My online program, including the Discovery Kit, is designed to help you bridge knowledge gaps and gain clarity on your next steps. It offers a range of resources, such as templates, checklists, and white papers, to support your journey. Additionally, both options include valuable one-on-one consultation sessions with me.
In our consultation sessions, we can talk about your individual strategic decisions, get your freelancing set up, and we´ll design your freelancing career. Of course, we can also discuss the problems you´re struggling with and what you want to get my feedback on. You don´t need to worry about a thing – I´ve covered for you!
You can get the consultation sessions also in a bundle of 3 or 6 sessions. By choosing the bundle, you get yourself a special deal. In our consultation session, we´ll decide which skills you can monetize best. We design your freelancing strategy & and discuss your current pain points.
As a mentee in my mentoring program, you´ll get 6x 1-hour business consultation sessions. In addition, you can reach out to me at any time via email with your questions. By choosing the mentoring program, your freelancing career will get the booster to skyrocket!



LOOK AT YOUR FREELANCING FROM A NEW PERSPECTIVE.
However you decide, I´m looking forward to helping you push your milestones forward!